Sea Star festival promoted by EXIT sent a strong peace message from the Croatian seaside
in case you wanna colab with albanian translation, please contact me at info@flekitza.com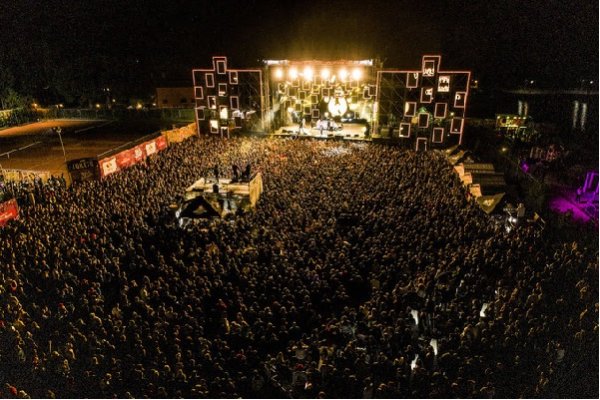 The third edition of the Sea Star Festival promoted by the award-winning EXIT team, and set in the lovely seaside town Umag in the picturesque Croatian province Istria, has ended on Sunday, gathering over 40,000 visitors from around 40 countries. Memorable performances by Wu-Tang Clan, Nina Kraviz, Sven Vath, IAMDDB, Mahmut Orhan, Ilario Alicante and Enrico Sangiuliani, as well as dozens of prominent regional acts, had Sea Star festival serve as a proper launch of the long summer season of major open-air events in Balkans including its biggest, the EXIT Festival in Novi Sad, Serbia.
Exit's #ShareLove movement sends out a message of peace in the region
On the third day of the Sea Star Festival, at the exact time as the most beautiful sunset on the Adriatic, the #ShareLove panel sent out messages of love and tolerance! The founder of Exit Festival, Dušan Kovačević, Umag mayor Vili Bassanese and "brothers from Atlantis" – local artists from formerly opposed countries, Momčilo Bajagić Bajaga of Bajaga i Instruktori from Serbia and Hladno Pivo's Mile Kekin from Croatia, once more showed unity to numerous visitors and journalists, highlighting that there is no room for nationalism and intolerance if we aim to create a normal, civilized society.
The next great stop in the festival calendar is EXIT festival, to be held from July 4 to 7 on the Petrovaradin Fortress in Novi Sad.
We are ready :)
See ya at Exit.