Q&A - Pumio Space [99% Robot, TMM Records, KS]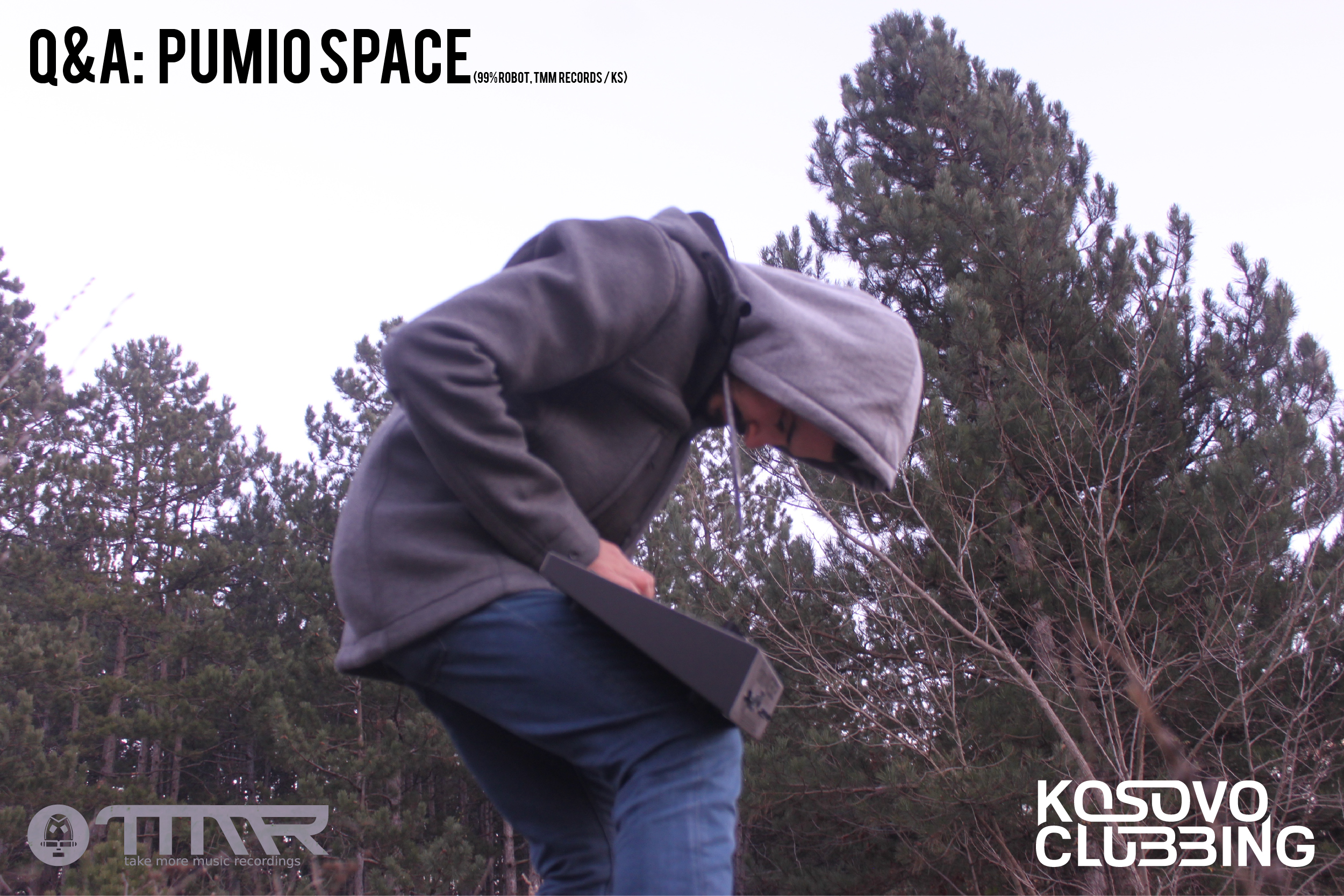 - Hi Pumio Space, thank you for your time for the interview. Can you give us a short introduction to you & and 99% Robot?
P: Hello! The concept behind my artist name and the philosophy of it is to create and manifest something different. If I'm not surprising myself than everything is super terrible.
99% Robot is a record label mostly focused in techno. At the moment I'm only releasing my own stuff.

- You graduated at SAE Institute for audio engineering, in 2014. What are your impressions about that institute ?
P: It was quite a nice experience, meeting new people and sharing knowledge was great but that doesn't make you an artist. I'm anti-school especially when it comes to arts. The most fundamental thing to be an artist is to work on your own and push the imagination somewhere where no one has ever been.

- Your releases on: 99% Robot, TMM Records, DSR Digital and your first release on Credo, were satisfying. What keeps you going ?

P: It's a natural process, all my energy is pointed on music, but now I'm being pretty selective with what I'm releasing and where I'm getting released.

- Your 2016-produced track (Run), released on your imprint (99%Robot), which is also remixed by Vegim, A.Paul, Corvum, DolbyD, Wunderblock (released on TMM Records), is our favorite. What inspired you to produce that track ?

P: It was just another day…the track was made with no intentions at all.
- Your impressions about your first podcast for Credo ?

P: Doing a live mix for Alex Bau's imprint was a special one. As we all know Credo has been home for many great artists, it was honor to be part of his show.
- What equipment are you currently using, for DJing & Producing ?

P: Dj Setup: Traktor Scratch Pro, Ableton Live, Akai apc40, Traktor Audio A6 .
Studio Setup: Yamaha hs8, Yamaha Audiogram, Roland MC 303, Akai midi controller, MacBook.

- What's your favorite track to play at your gigs ?

P: Maybe, Truncate - Dial

- At the moment, at which artists are you keeping an eye on ?

P: To many to mention.

- What makes a DJ / Producer, great ?

P: Imagination.

- What's your favourite club / festival ?

P: I would love to play at Berghain / Panorama Bar. Especially Panorama Bar fits my style. Its a blend between techno and orchestra hah (laughs)
Regarding festivals i will mention: Awakenings.

- What are your future plans ?

P: Producing music and creating something new to the world.
- What's your message to your fans / clubbers ?
P: Breath In - Breath out & share love.
by Kosovo Clubbing