My first vinyl ever :)
As co19 stopped my clubbing and traveling, gigs, performing, and traveling the world, my creativity grew 👊 So, creativity is always here, you just need to be a little bored and not roam off 🙃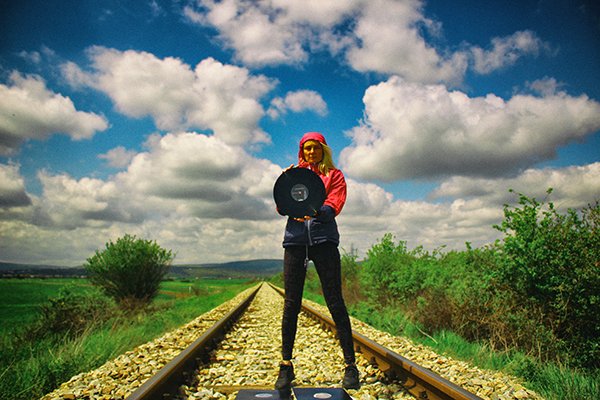 I finally had time to focus on production 👊
8 hours of techno production, 8 hours of sleep, 8 hours of cycling 🚴🏻‍♀️😁
You just need to set an alarm for getting up occasionally and stretch a bit so you don't get a discus hermia :D :P that's what happens when your back hurts and everything else :D
I did the traks in cooperation with Vegim.
The printing of the music on vinyl was done in cooperation with the Spanish printing store Envelope structure.
The printing of the vinyl was supported by the Municipality of Pristina, the Department of Culture from its aid package during the pandemic.
The mastering was done by the Portuguese studio Tema Mastering.
The album cover design was done by Vegim.

The name of the album is Shifting Operations. Because now is the time when we have and we can to create our reality! All tracks are connected with the awakening of consciousness, and techno has that possibility ;) try it too ;)
A phenomenal article about this vinyl wrote an electronic music portal Frekvencii.org. Read here.
Kosovo Clubbing announced this edition. HERE!
You can buy "Shifting Operations" in music stores worldwide. HERE!
Thanks for your purchases and your support to continue making vinyls :)
Woohoo :) Shift with me into #techno univese ;)

I just love shifting ;)
Thank you so much!