Food for those with gastritis
If you have gastritis the most important thing is that your diet has a proper schedule and a sufficient space between each meal.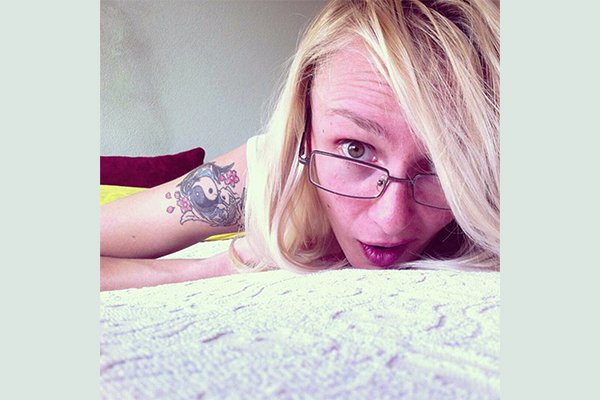 One of the important tips is to avoid overeating during the day and evenings.
You have to choose less, but also a lot more often meals. This advice is usually completely misinterpreted, so people eat every hour or two, which is certainly more than wrong, because in this way we additionally burden the stomach, we force him to constantly work, i.e. He needas to relax at least a little bit.
Spaces between meals should be at least three to four hours, depending on what we have eaten before.

- If you ate some light seasonal fruit, but after half an hour you can switch to a concrete - a stronger meal
- If you have breakfasted some whole grains, eat something only three hours later
- If you have eaten flesh or some other strong protein food, wait at least four good hours to feed the food
completely through your stomach

The Gastritis Diet has another important rule, which reads:

"Do not drink water with meal, nor immediately after it. The same applies to the consumption of fruit. It is
certainly best to eat it in the morning, on an empty stomach and at least thirty minutes before meals, or four hours
after a meal "
DO NOT COMBIN
Fish and meat - do not mix them with bread, rice, or potatoes, because it will only make the digestion more
difficult.
There are foods that have a disastrous effect on the mucous membrane of the stomach, and you need to completely
eject them out of the diet if you suffer from this disease - which is suggested by the gastritis diet.
KICK OUT
- meat and numerous meat products (pate, salami, virgle ...)
- fatty and old cheeses, animal milk, margarine, leafy dough, white meal cakes, sugar, carbonated juices, alcohol, coffee, cigarettes, strong spices, industrial dry spices, spilled foods, unhealthy snacks, ketchup, hay, mayonnaise ..
- mushrooms are difficult to recover, and it is advisable to avoid them. Mahunarke is eaten moderately, best-flavored, in the form of puree or cream corbie.
- grass peaks, beans are very difficult for the stomach.
- raspberted vegetables make good digestion difficult, and should be avoided.
So, the cabbage will not make you too big a problem, but a dish of raspusan cabbage.
Raw cabbage is allowed and recommended by the gastritis diet, and especially in the form of freshly squeezed juice, which is considered one of the best gastric ulcer drugs.
White bread is replaced with an integral one!
FORGET
- Fried and fried foods and get around whenever you see them served on the table !!!!

Gastritis diet recommends
Every day in the week begins with a cup of herbal tea and a portion of fresh fruit, and half an hour later prepare breakfast.
Here's what a seven-day gastritis menu looks like.
Monday
Breakfast: Double and jam bar with no sugar.
Season: Seasonal fruit.
Lunch: Lightly pungent white meat and fresh salad of cabbage and carrots.
Dinner: Integral rice with barley vegetables - carrots, broccoli.
Tuesday
Breakfast: Healthy porridge with spring dried herbs, homemade honey and almonds.
snack: Voice
Lunch: Lightweight pumpkin corn and a whirlwind with integral rice and tofu cheese.
Dinner: One probiotic yoghurt in which you should mix oat flakes and eat one whole banana.
Wednesday
Breakfast: An Integral Bread with a cheese spread from a young cheese and a rocket.
snack: tea from maticians and one banana.
Lunch: Tusk meal in oven and lettuce with olive oil and lemon juice.
Dinner: Palenta with grinding s
emeralds of flax, sesame and pumpkin.
Thursday
Breakfast: Oat flakes cooked in water and mixed with ground almonds, honey,
dry wine, bananas and ground seeds of sesame, flax and pumpkin.
snack: chamomile and apple tea.
Lunch: White meat meat (white meat is ground, mixed with cut black and white
with onion, dip and bake, and then added chopped parsley; shaped cuffs and baking on paper for baking in the
oven) and salad of fresh carrots and beets.
Dinner: A light integral pasta with spaghetti.
Friday
Breakfast: Griz of integral rice cooked in soy milk and sweetened with stevia.
snack: almonds and dry fruit.
Lunch: Soft boiled eggs, potatoes and salad of leek and beetroot.
Dinner: Sheikh from banana, rice milk, call, honey and raspberry
Saturday
Breakfast: A healthy bucket of buckwheat with a dry mouth.
Snack: Natural carrot juice.
Lunch: Mackerel and cabbage salad with parsley.
Dinner: Cold vegetables for Russian salad mixed with soy mayonnaise and whole-grain bread with healthy seeds.
Sunday
Breakfast: Boiled prosa and corn flour and one probiotic yogurt.
snack: Banana
Lunch: Dinstani drumstick and carabace with onion and lettuce.
Dinner: Mugs of mussels (chop the oatmeal in the blender and blend with orange juice, horn, minced almonds, dried
grapes, honey, cinnamon and coconut.) All together, form balls and roll them into coconut flour)

It is not recommended to take antibiotics without prior consultation with the gastroenterologist, nor can the
gastritis diet be self-initiated