EXIT Festval announce new dates in August 2020
It's official! :) EXIT Festival's 20th Anniversary edition will take place from 13th to 16th August 2020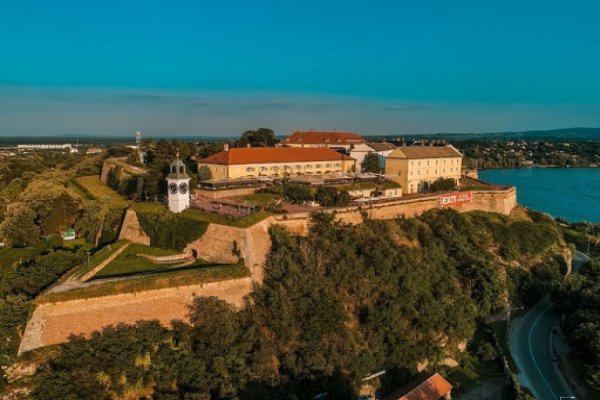 After the epidemic ended in most of the countries in the Balkans, the Serbian Prime Minister asked EXIT Festival not to cancel, but instead, take place later in the summer. This news shook the music industry last week and provided much-needed hope for the return of live music events.
After additional consultations, the new dates for the 20th birthday of the world renowned Serbian festival are finally set from 13 to 16 August this year!
The Exit team announced that the whole event will be organised in close cooperation with the National Health Coordination team and they will follow all health and government guidelines.
As one of the measures, the festival capacity will be reduced and some of the moats and trenches that host around 40 stages and zones will remain closed.
The ticket sales will restart on June 1st with all details including refund options as well as the updated lineup to follow in the coming days.
Official sale point on Kosovo is PLUR Agency!
Hurry up and prganize your new adventure! ;)
The festival team has confirmed that a vast majority of artists they spoke to are eager to perform this summer. Many of them have been away from the audience for several months in isolation, and they see EXIT as an opportunity to reconnect with their fans this summer.
"Exactly 20 years ago, after a decade of isolation and civil wars in the '90s, we found an exit and embraced it as our name. Now, it's time to globally exit from this pandemic", says the EXIT's founder Dušan Kovačević .
On its 20th anniversary, EXIT also continues with plans to launch its biggest environmental project to this date dubbed the LIFE STREAM. The project's main concept is to stream shows from the festival in a new innovative way by playing additional footage with quotes and information about the unprecedented environmental crisis and other rising social issues after the pandemic.
EXIT.
Where Hedomism meets Activism.
See ya at Exit 2020!! ;)