Vegim & Flekitza - Isolated State EP [TMM258]
"Isolated State EP" I did with Vegim and we published on our imprint TMM Records.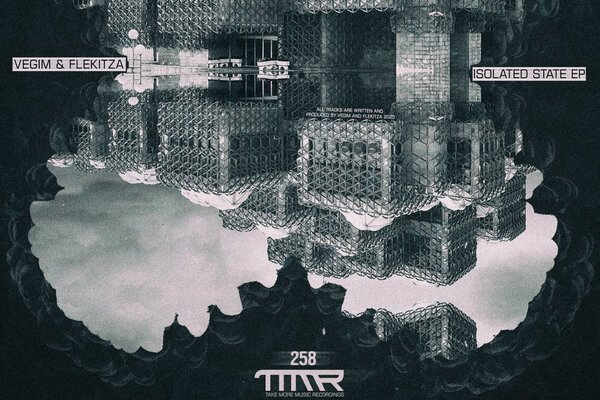 The story behind of "Isolated State EP" is all sounds came from our current location, where we are isolated from everything.
In this newborn place, where the average age is 25-35, youth can not travel and connect with the world, to explore themselves and enjoy life.
The artwork is an architecture of national library Prishtina and mascot of Prishtina is alien statue 😜
Due not traveling at all, most of us have bipolar or tripolar behavior and we are so good in changing, growing, learning.
At the end no one can own us and close in quarantine forever.
So the album is for everyone how wanna explore life trough techno and ours sounds coming from the magnetic core as some beliefs that here is that magnet core or "stargate" 🙃
Well this was a story before covid19 🙃
.fLekitZa.