Turmeric beverage
And yes, in these summer days I am with a sore throat. Blah .... Why?! Immunity weakened...probably :D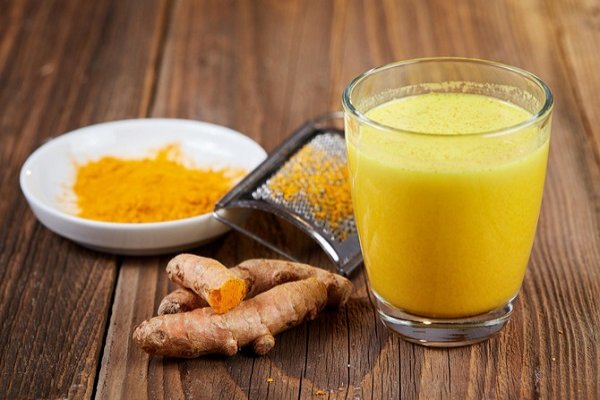 While Im writiing this one, its always some techno in my ears! Today its new release out on our techno label TMM Records. This time its Absorted Minds Ep by Wisna.
Well, here is a beverage I make to relieve and treat this inflammation.
Ingredients:
- 250 ml of warm water
- 1 teaspoon of turmeric powder
- half a teaspoon of sea salt
Preparation:
Mix all the ingredients.
You use this water to rinse your sore throat, several times a day.
It will help relieve pain, ingestion and inflammatory processes.
Here is beverage for stronger immunity :)
Ingredients:
- 1/2 teaspoon turmeric
- 1/4 teaspoon black ground pepper
- half lemon juice
- a pinch of cinnamon
- half a teaspoon of honey
- 1 teaspoon of coconut oil or another you prefer and that suits you (I put cbd oil here);)
Preparation:
Heat up the water. Add turmeric, lemon juice and honey, teaspoon of coconut oil and mix well.
Turmeric will settle at the bottom of the cup, so you keep stirring the water while drinking to take full advantage of it.
Make sure you drink water while it is still warm.
NOTE: If you are tired of shaking all these ingredients, it is enough to take half a teaspoon of turmeric with a spoonful of honey each morning.
And for a better mood, make this beverage:
Ingredients:
- 1/2 teaspoon turmeric
- 1/4 teaspoon black ground pepper
- some water


Preparation
Mix turmeric with pepper, then drink twice a day, morning and evening, with a little water. You can add them together to salads, drinks and other dishes.
TIP: If you want to lose weight, combine turmeric and black pepper because it contains the substance piperine, which speeds up metabolism and accelerates calorie burning.
Beverage to regulate blood pressure
Ingredients:
- 1 teaspoon grated lemon peel
- 1 teaspoon of turmeric
- 100 g of honey
- 2 teaspoons of apple cider vinegar
- a pinch of black pepper
Preparation:
Mix turmeric, apple cider vinegar and black pepper. Add grated lemon peel and honey. Mix all ingredients well until you have a homogeneous mixture. Put in a glass and store in the refrigerator.
NOTE: The daily dose is one tablespoon of this mixture. For best results, eat the mixture in the morning. Put in your mouth and let it dissolve, then swallow. Wait a few minutes before drinking water or any other liquid.
Lung elixir
Ingredients:
- garlic chen
- 1 liter of water
- 400 g of sugar
- 2 teaspoons of turmeric
- a piece of ginger (about 5 cm)
Preparation:
Put the sugar in the water and let it crunch. Add the onions cut into larger pieces and the ginger you have chopped or chopped into smaller pieces. When boiling, add the turmeric, lower the temperature and allow it to crumble a little more. Cook until the mixture is halved, then drain and pour into a glass jar. Allow to cool to room temperature, then transfer to the refrigerator.
Dosage: Take a teaspoon each morning.