Skov Bowden - Turbine Ep on Mechanikal Hard
including remix by Marco Raineri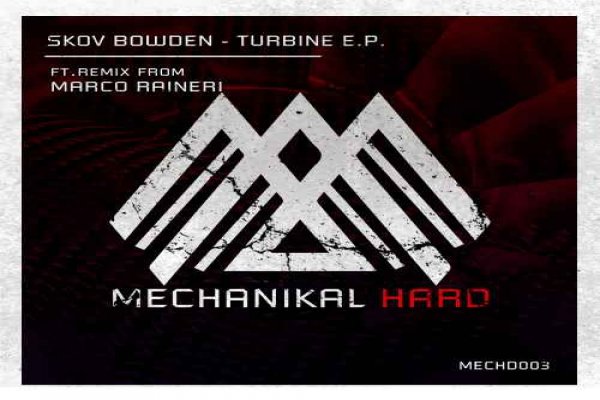 Skov Bowden comes for his Mechanikal debut with an absolutely incredible EP entitled 'Turbine'!
Heavy, warm and twisting - All the best characteristics that make up the perfect Hard Techno cut and 'Turbine' possesses them all. Skov's unique and inspiring brand of Techno is immediately injected into rolling bass patterns and intricate phrasing build into a full-on, hypnotic swell that will take you to the front of any dance floor.
'I Can't Breathe' will leave you in that exact state. Darker and deeper in tone, 'I Can't Breathe' is well thought out and perfectly weighted - A true Techno classic that's hypnotizing to the very end.
Complete with an incredible remix of 'Turbine' from Marco Raineri.
The 'Turbine' E.P. is a sure-fire must for any techno lover out there.