Sixth Skopje Vinyl Convention on 1st Oct 2022
This is smth I need to share and give big support to music lovers from Skopje whose do not allow the sound of vinyl's to be lost.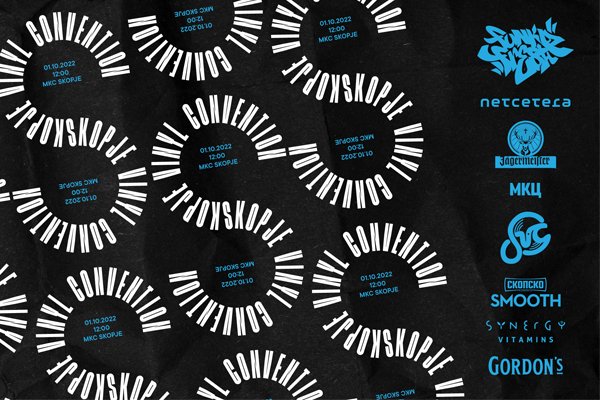 Skopje Vinyl Convention is a place created by Funky Fresh, a DJ community from Skopje, that brings together vinyl music lovers.
Like every year, vinyl music lovers will gather on Saturday, October 1, 2022, in the Youth Cultural Center of Skopje, at the sixth edition of this congress, where all vinyl lovers exchange experiences, buy records, mix and enjoy the sound that the record offers as format.
"After a two-year hiatus due to COVID, we're back on track with world-renowned DJs coming to our convention. This year's guests are Funky Cheff from Spain, Naughty NMX and Robert Smith from Germany," said the representative of the Skopje vinyl congress, Goce Veleski.
Beside international artists, more than 30 local and regional artists will perform at the event, each with a different style, taste and way of playing records.
This year, with 15 record stores selling new and used vinyl and a lineup of more than 30 artists, SVC will enrich music lovers with experiences, amazing music and vinyl.
"We expect a sunny day, filled with lots of new music, happy people and good vibes." - added Goce Veleski.
It will be an unforgettable experience!
The promo party for this event in Kosovo was held at Tilt Radio in Pristina, and DJ Goce and DJ Chvare performed.