Q&A with Anetha [Blocaus, Reclaim Your City]
A: To live happily, we have to take the underground way :)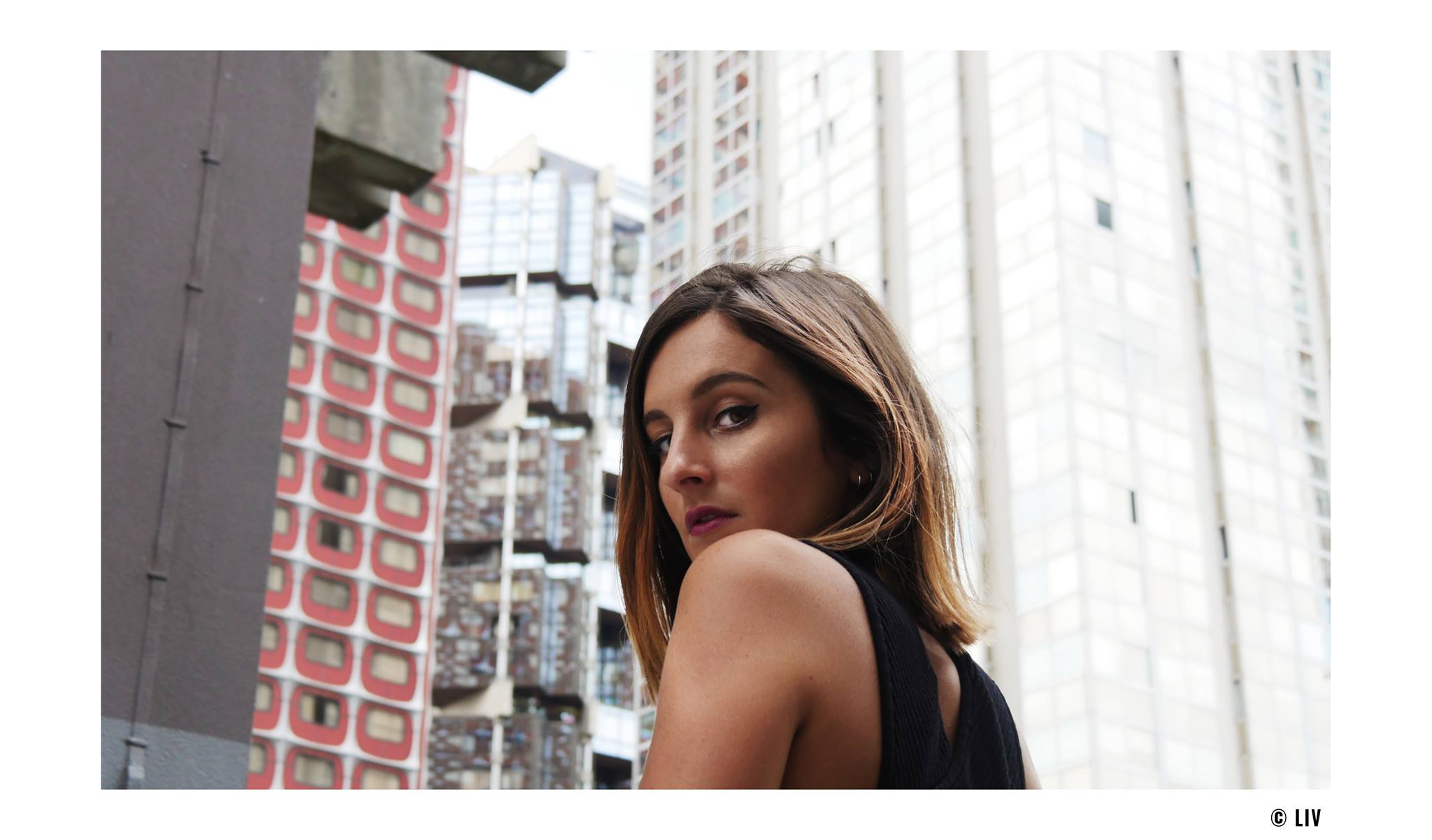 Anetha presented her music to Pristina clubbers at one of the events that Hapesira organized, on 16 February 2017. The party was at the perfect location in Prishtina, the former Rilindja printing factory warehouse. This is the place in Kosovo that serves to organize cultural events with electronic music. This is a real rave warehouse.
At this fifth event of Hapesira, Anetha performed immediately after the Ukrainian artist Etapp Kyle and played a perfect techno set. It was pure techno mix with few acid tracks in it. She created perfect energy and was great playing.
Below is a breaf interview with Anetha.
• Can you give us short introduction about Blocaus Series?
A: Blocaus series is a French techno label created in 2016, as the next stage in our evolution after four successful years of hosting parties at various venues in Paris.
Blocaus series as a record label is a logical extension of the ideology of the party series and through this can clearly reflect the main aim of pushing the highest quality of techno. Our label is not intended to show a certain vision of techno, but similarly to our parties, is bringing a holistic view of all different trends and in- fluences. Blocaus series constitutes a platform for talented producers to express their own style and operating within the broad spectrum of techno.
• And a little bit about your colab on Reclaim Your City and how you feel working with Spencer Parker on Work Them? What makes you move?
A: I made my debut on November 2015 with my Ophiuchus Ep on Spencer Parker's imprint Work Them Records. I'm very grateful to have signed my first EP on this famous label. Thanks to Spencer, he believed in me since the very beginning ! I also had the opportunity to make a track for the German label reclaim your city alongside Francois X, Abayomi and I/Y with a beautiful clip by the 29novfilm.
Recently, I released a track called "Acid Train" for the great Anagram label.

• Which track you like to play on your gigs? Do you have your fav?
A: Nthng - it never Ends
• At the moment, which artists are you keeping eye on ?
A: Actually, I love all the stuffs from Sawf :)
• For very short time you started to be on a road, do you have your favorite place where you like to play your sound? And is there any location you would like to play?
A: The places where I loved to play, was of course Berghain/Panorama Bar, Kuudes Linja for Deep Space Helsinki crew and more recently at Grelle Forelle in Austria. And my dream, it will be to play one time in Japan !
Photo: © Elmedina Arapi
• How do you feel about Hapesira event and coming on Kosovo?
A: I was really pleased to had the chance to play in Kosovo and I hope it will be not the last time. I was super impressed with the incredible venue and the strong vibe of the crowd. Amazed to discover your unique way of partying. It was definitely one of my best party !
• How you mean "unique way of partying" ?
A: Yes it's different compare to France or others countries. The venue was incredible, it's completely different to play in a warehouse like that than in a conventional club. You can feel the history, the past of this place and peoples are more respectful. Also, I really appreciated all the visuals during the party and the event communication :)
• What's your favorite colour/season/facebook page that you follow?
A: Black/ Summer/ some architecture pages like Archdaily or the brutalism Society. I also check lot of pages about food and fashion on instagram ;)
• Your message to young clubbers?
A: To live happily, we have to take the underground way :)
by Kosovo Clubbing