No Sleep Festival gathered 25,000 people from over 30 countries in Belgrade!
in case you wanna colab with albanian translation, please contact me at info@flekitza.com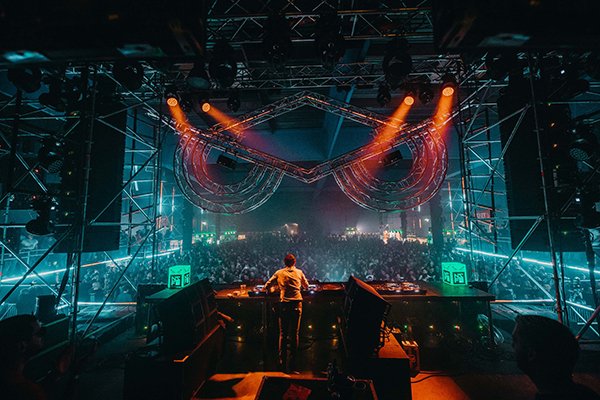 The festival spanned from 15 to 18th November at 12 locations throughout Belgrade city gathering over 100 performers.
The round'o'clock program saw some of the world's most acclaimed DJs including Nina Kraviz, Fatboy Slim, Cassius, Lee Burridge, DJ Tennis, Marcel Fengler, Francois X, along with the hotly-tipped techno acts like Dax J, I Hate Models and Randomer.
Fans of the more avantgarde electronic scene enjoyed authentic sets by Aleksi Perälä, Molly, Olof Dreijer (The Knife), Agnes Aves, Black Merlin, Philip Berg.
In parallel to music program and in partnership with SAE Institute, No Sleep Conference took place at Marsh Open Space in a bar-flooded area in Cetinjska street, featuring many of the festival's performers in various panels that focused on current trends and problems in electronic music.
Some of the panelists included** Dax J, Olof Dreijer, Philippe Zdar (Cassius), DJ Tennis, Molly, Francois X, Marcel Fengler**, and many other who discussed on topics that ranged from running labels to social activism in the global music scene.
Next stops before its 2nd festival edition next November are the legendary No Sleep stages. The one from which it all started taking place next summer at the EXIT Festival, for which the club partners will soon be announced, and the second one is its beach edition at the Sea Dance Festival in Montenegro.
About EXIT
Started as a youth freedom movement in 2000 that brought down the oppressive regime of Slobodan Milosevic, EXIT has since grew into one of the leading festivals in the world with previous bookings that include Red Hot Chili Peppers, Madonna, Depeche Mode, Robbie Williams, Guns'n'Roses, Arctic Monkeys, The Prodigy and Motorhead to name but a few. Contemporary music festival that grew from the social activism.