Jose Monsalve - Turbulence [Simplecoding]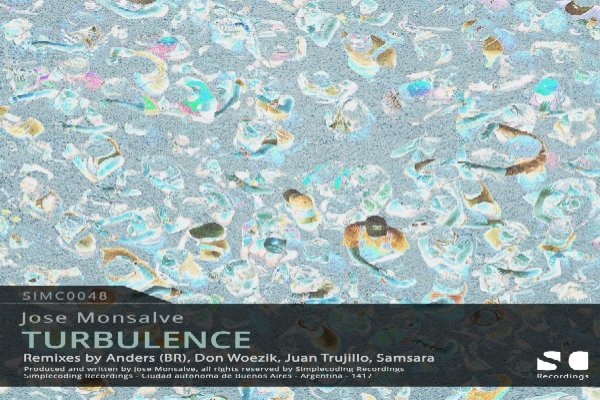 Jose Monsalve is a Colombian producer who is geting the spotlight lately.
Besides runing his own imprint 'Default Series' he is gaining recognition local and international wise for his productions.
After releasing in labels like Vector Functions, Blackart, Refluxed, Vapourtrail and contributing with a remix on our own Simplecoding for the reference SIMC0044, Monsalve debuts with his own Ep called 'Turbulence' with 3 hipnotic tunes like we are used to from the Colombian artist.
This release comes with 4 heavy wiught remixes from the Brasilian 'Anders' , Don Woezik from Netherlands, The Label Boss 'Juan Trujillo' and the Argentinian 'Samsara'
Great quality and variety and plenty of tasty tracks.