ADE 2018 Announces Second Wave of Artists
Amsterdam Dance Event 2018 - ADE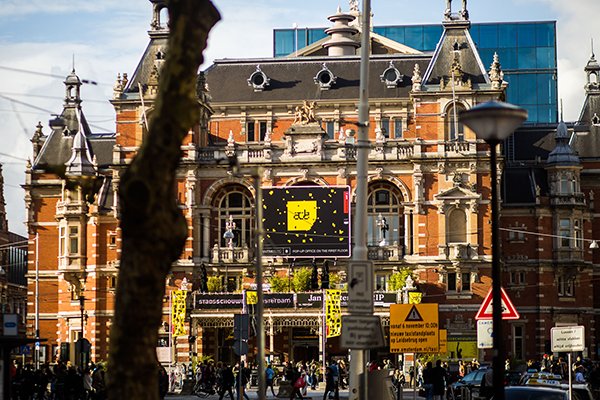 The Amsterdam Dance Event (ADE), the world's largest festival and the most important global business conference for electronic music, announced its second selection of artists today. Among them are Amelie Lens (BE), Axwell / Ingrosso (SE), Broederliefde (NL), CIFIKA (KR), Kiasmos (IS), Oliver Heldens (NL), Ricardo Villalobos (CL) and Sasha (UK).
The Amsterdam Dance Event takes place from the 17th to 21st of October, 2018. organized by Stichting Amsterdam Dance Event, an initiative of Buma.
With seven weeks left to go, ADE, an initiative of Buma, has nearly completed its festival program. From October 17th through October 21st, the organization expects over 2500 artists in a record-breaking 200 locations, making Amsterdam the epicentre of the global electronic music industry for five straight days.
Alongside the previously announced focus on South Korea, this year's edition also pays tribute to 30 Years of Dutch Dance in both its day and night program.
More than just a festival

Amsterdam Dance Event is undoubtedly the biggest electronic music conference in the world. Starting out as a relatively unassuming gathering back in 1995, when just 300 delegates and 30 DJs were in attendance, ADE now attracts over 350,000 visitors every year.
Meet lots of faces (new and old)

With such a huge number of international delegates flying in from every corner of the globe, there are so many opportunities to meet people face to face.
Discover new artists

ADE has become a mecca for electronic music artists. The travel to Amsterdam in the hope of pushing their careers forward, getting management or a booking agent, finding a label to sign their music or a gig to showcase their talent. This means there's a good chance you'll discover someone you've never heard of at ADE, simply because there are so many musicians trying to break through. Label showcases, debuts for newcomers at some of the bigger parties, impromptu street performances or in-store shows, it's all happening - you just have to keep your ear to the ground.

Trial the latest technology

Every year the industry's technology giants fly in to Amsterdam to present the music industry with their latest developments. Ableton, Pioneer, Native Instruments and many other hardware manufacturers see ADE as the perfect platform to deliver brand new concepts and innovations to delegates. At ADE Sound Lab you'll find a smorgasboard of studio gear and equipment designed for those who have a penchant for live performance.
Absorb a ton of new info

Attending the conference will give you lots and lots of insight into how the industry works, opinions from a wide range of luminaries from all different aspects of the business and a ton of information comes forth during these crucial discussions.

The Netherlands is one of the most forward-thinking and relaxed nations on Earth. Progressive policies on drugs, sex education, sports, creativity and wellbeing have helped shape their society into one that is open, inclusive and a lot more mature (in the best sense of the word) than many of their European cousins. That means the rave experience is just as open and inclusive, giving you the chance to experience unparalleled dance floor energy. From Shelter with its distinct booking policy, amazing sound system and underground vibe, to the likes of Paradiso, Melkweg, Air and the stupendous warehouse at NDSM, you cannot fail to find somewhere that will blow your mind.